Whole green hojiblanca olives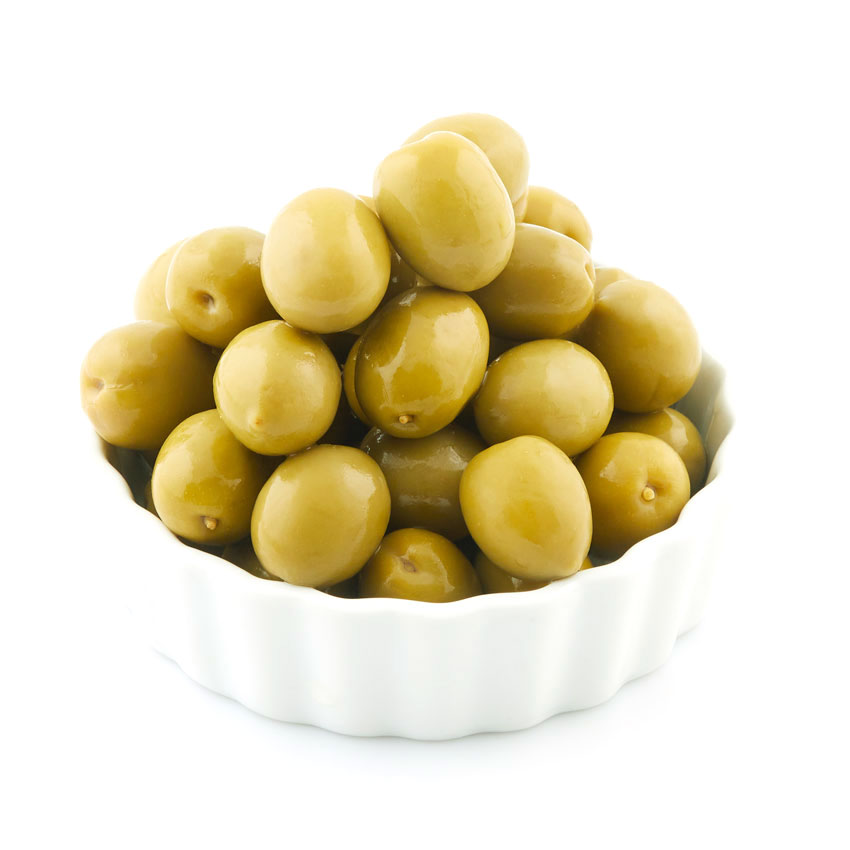 Whole green hojiblanca olive submerged in brine, in which they undergo a totally natural lactic fermentation (Sevillian Style).
In this preparation, olive retains its original shape and maintains its pit.
Olive sizes available: from 100-120 to 400-420.
Bulk packing: 240kg drums (gross weight).
INGREDIENTS
– Country of origin: from Spain.
– Water: It must comply with the technical and sanitary regulations for the supply and quality control of water intended for human consumption (RD.140/2003).
– Sodium chloride: It must comply with the technical and sanitary regulationsfor its extraction, circulation and sale of edible salt and brine (RD.1424/1983).
– Acidifying substances allowed:
– Citric Acid (C6H8O7   15 g/ kg of olive.
– Lactic Acid (C3H6O3)   15 g/ kg of olive.
PRODUCT CHARACTERISTICS
Olives, after their selection and processing, must be presented as follows:
– Healthy.
– Clean.
– Free of abnormal odor or taste.
– Free of defects that could affect its edibility or proper preservation.
– Without symptoms of alteration (even in progress) or abnormal fermentation.
– Its color may vary between green and pale yellow, without stains other thanthose of its natural pigmentation.
NUTRITIONAL FACTS
Nutritional facts in 100 g of edible product (Analyzed according to Regulation 1169/2011)
– Energy value: 140,8 Kcal / 578,4 Kj
– Fats: 14,0 g
– Of which Saturated: 2,3 g
– Carbohydrates: <0,5 g
– Of which sugars: <0,5 g
– Dietary fiber: 5g
– Proteins: 1,2 g
– Salt Content (Reg. (EU)1169/2011): 6,5 g